They say opposites attract, which might explain why some of Hollywood's most famous celebs decided to marry everyday civilians who have never been in the spotlight. But their love is proof that celebs and regular Joes like you and I can still have a happy ending in lieu of a Hollywood horror.
Zoe Saldana and Marco Perego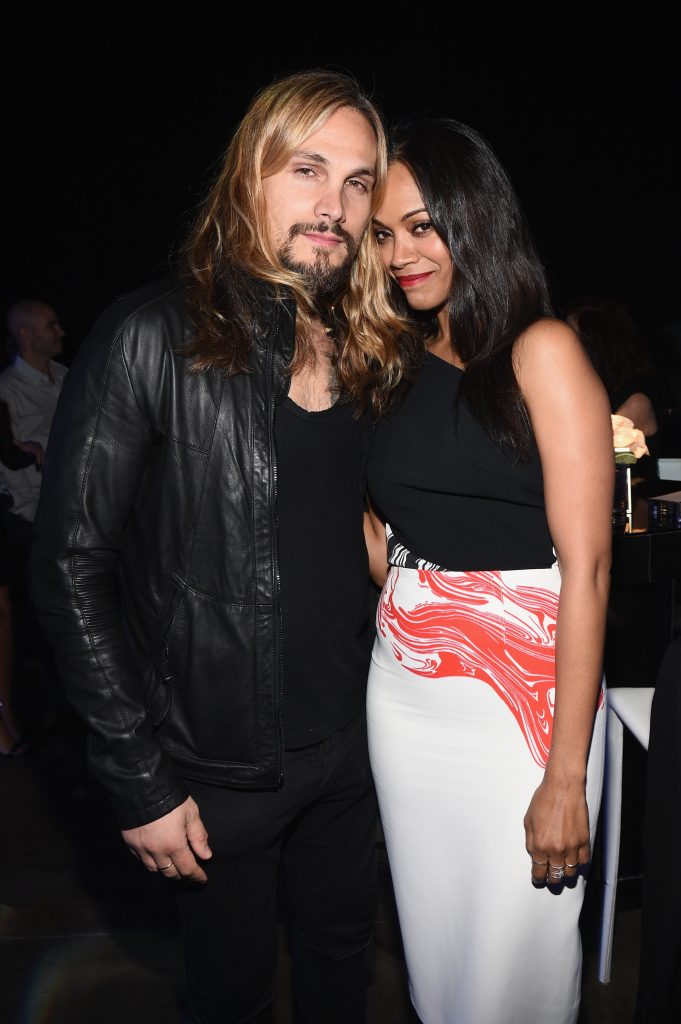 The stunning "Avatar" actress found her one and only in her husband Marco Perego, who's an Italian artist with ravishing good looks. He also sports an awesome tattoo of Zoe's face on his arm. They got married back in 2013 and also have twins Cy, Zen, and Bowie.
Jesse Tyler Ferguson and Justin Mikita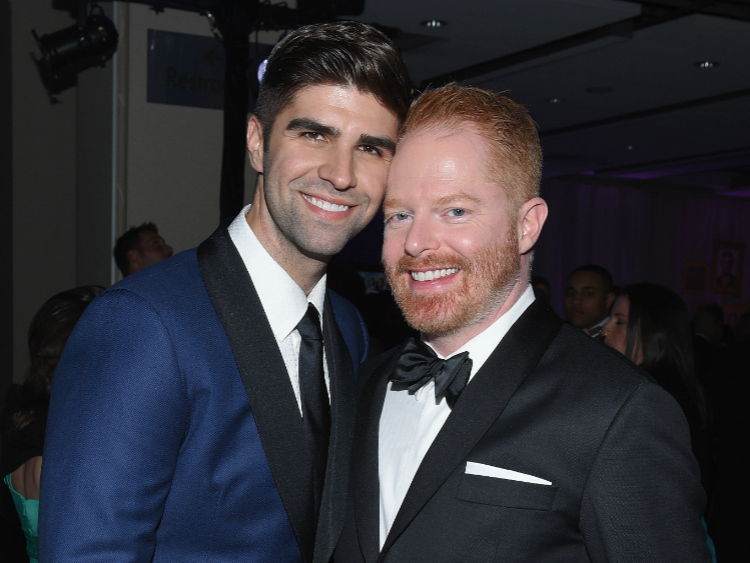 "Modern Family" actor Jesse Tyler Ferguson met his one true love while helping to overturn California's Prop 8. Justin is a lawyer and cute to boot. The couple married in 2013 and are the Ying to each other's Yang.
Joseph Gordon-Levitt and Tasha McCauley
The former "Third Rock from the Sun" star married Tasha in 2014. She may not be a Hollywood star, but she shines as the co-founder of Fellow Robots. She's also the director of GeoSimCities, a software that helps companies create 3D models of cities. The powerful businesswoman also speaks English, Spanish and Arabic.
Lisa Kudrow and Michel Stern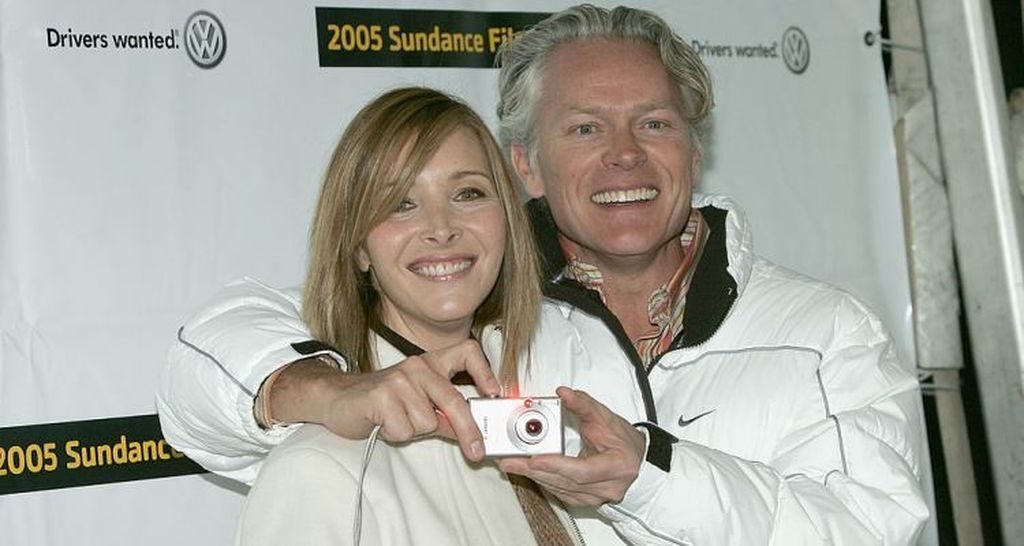 "Friends" star Lisa Kudrow got hitched to Michel, a top-notch French businessman, and ad executive in 1995. These two proved you can be from different walks of life and still make a marriage work. They also have a son named Julian who's seriously adorable.
Matt Damon and Luciana Barroso
Matt and Luciana's love story began while he was filming "Stuck on You." Luciana was an Argentinian bartender who was living in Miami at the time they met. They ended up marrying in 2015. Now they have four kids: Isabella, Gia, Stella, and Alexia (from Luciana's previous relationship).
Julianna Margulies And Keith Lieberthal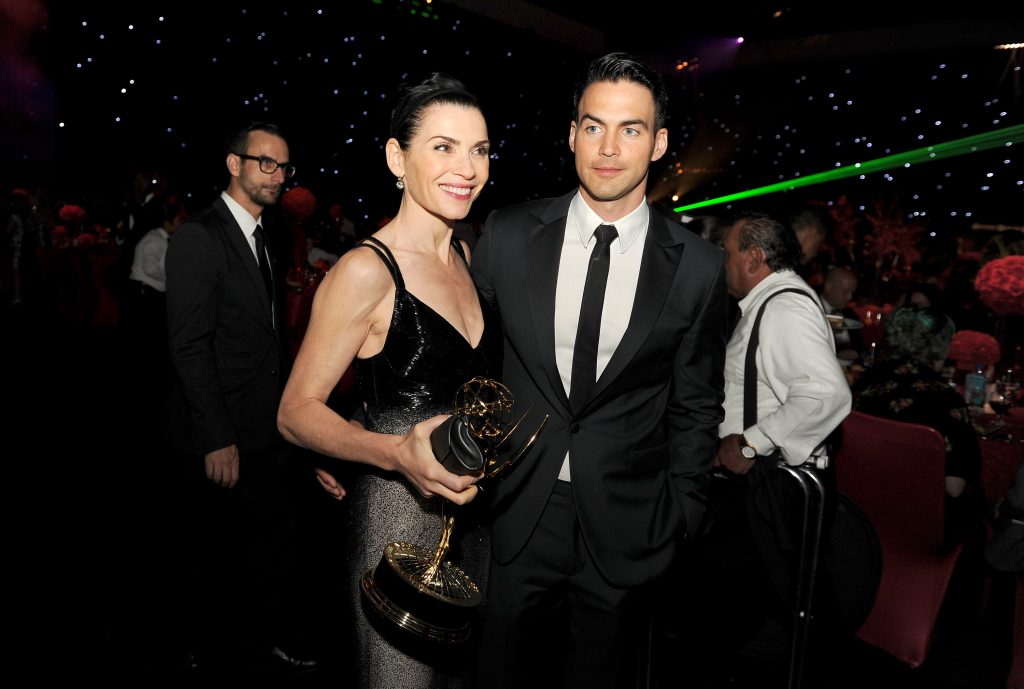 Former "E.R." actress Julianna Margulies may have married a regular dude, but he's no dud. Keith Lieberthal graduated from Dartmouth and is a successful lawyer. They met at a dinner party and married in 2007. They also have a beautiful child named Kieran.
George And Amal Clooney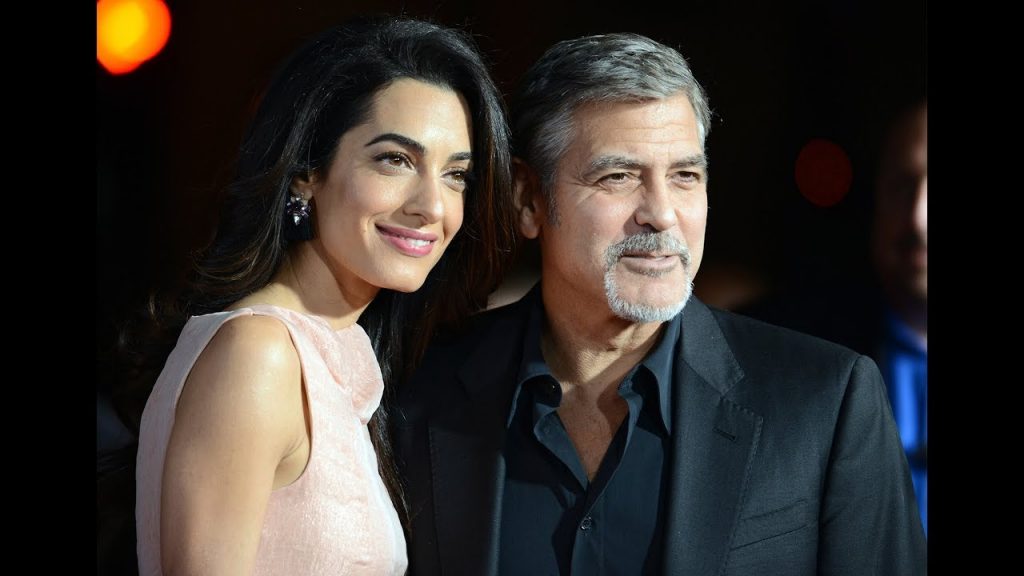 Like Matt Damon, George Clooney found true love outside of the Hollywood limelight when he married Amal in 2014. She's a human rights barrister who also teaches at Columbia University. They share two kids: Alexander and Ella.
Ken Jeong and Tran Ho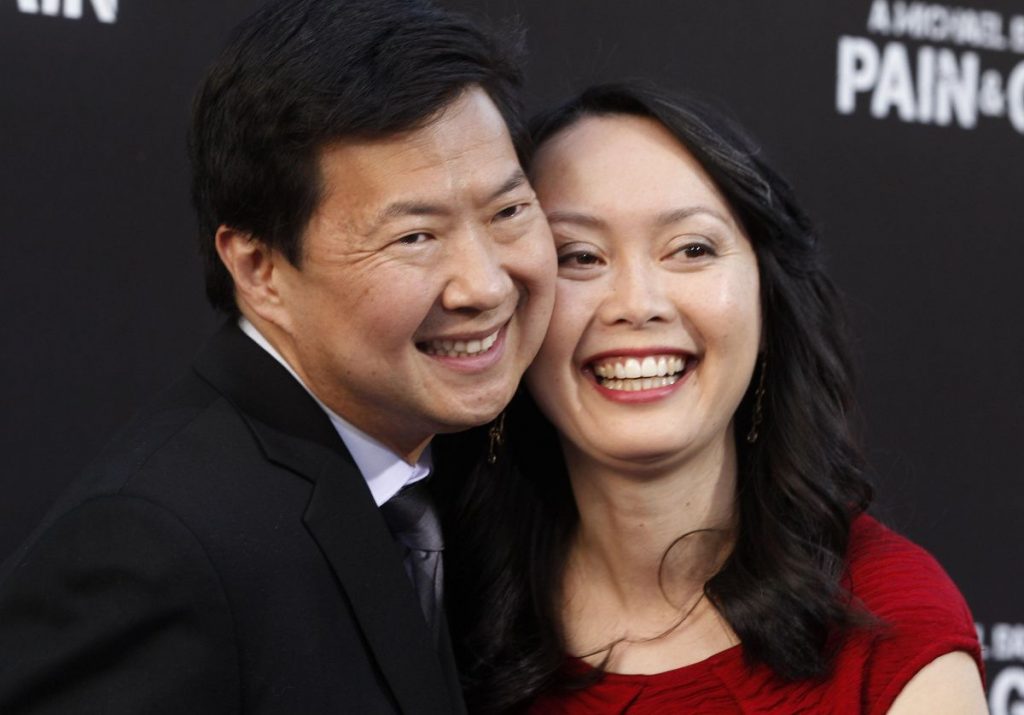 The American comedian, actor, and physician married Tran in 2004. His wife makes a living as a family physician. She's also a breast cancer survivor, which greatly affected the couple. Ken even accepted the role as his "Hangover" character to make his wife laugh after getting diagnosed. He told Dr. Oz, "I remember, at that time, not wanting to do it… I was really angry". The couple has twin kids, Zooey and Alexa, and are happy as can be.
Jeff Bridges and Susan Geston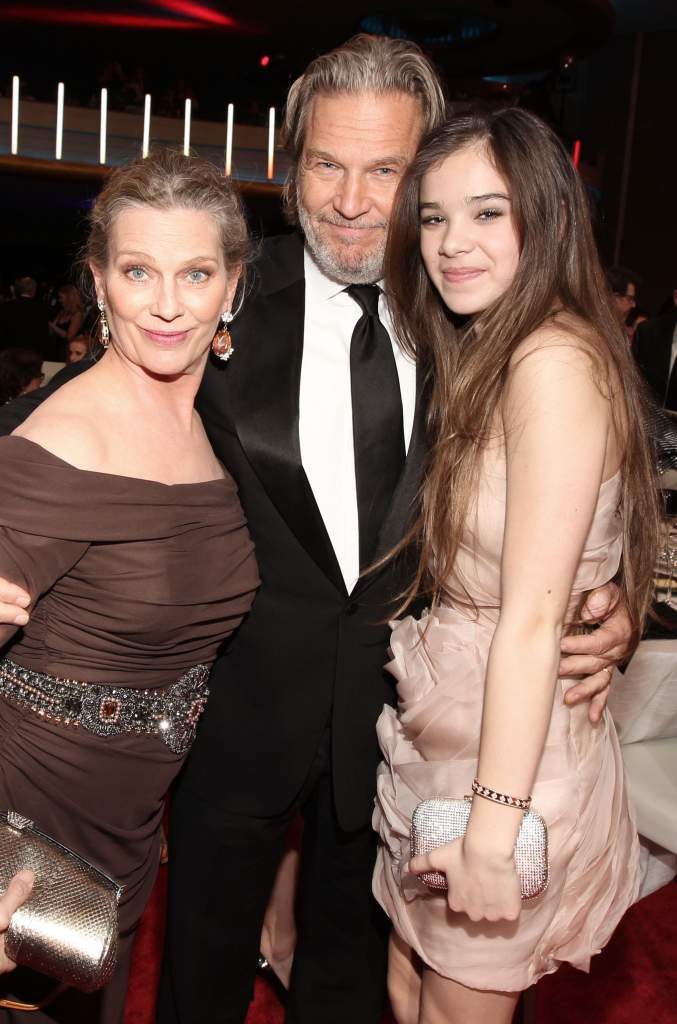 "Starman" actor Jeff Bridges will make you believe in happily ever after.  He met Susan while filming "Rancho Deluxe." She was waiting tables and apparently caught his eye on more than one occasion. They ended up marrying in 1977. They have three kids: Isabelle, Haley Roselouise, and Jessica Lily Bridges.
Cynthia Nixon and Christine Marinoni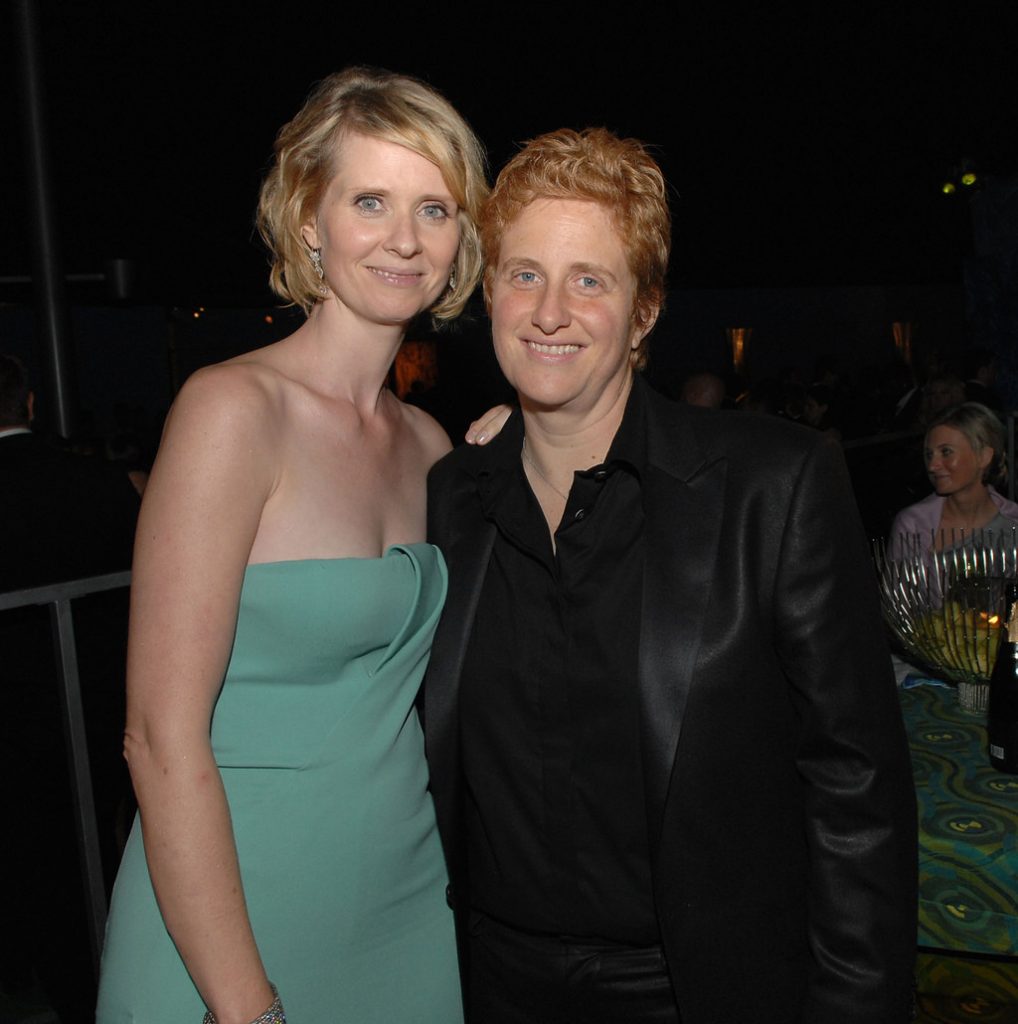 Cynthia hit stardom with her fan-favorite HBO show, "Sex and the City" which spawned 2 movies. But her wife, Christine is an education activist who's far far away from the limelight. The two married in 2012 and have three kids, Samuel Joseph, Max Ellington, and Charles Ezekiel. Her kids, Samuel and Charles are from the time Cynthia was married to Danny Mozes.