Kylie Jenner certainly has one good-looking reason to feel the love this Valentine's Day. She's in love with rapper Travis Scott, after all. But the makeup mogul decided to get into the spirit of things by giving her Hidden Hills home a romantic makeover you have to see to believe.
Kylie Was Feeling The Love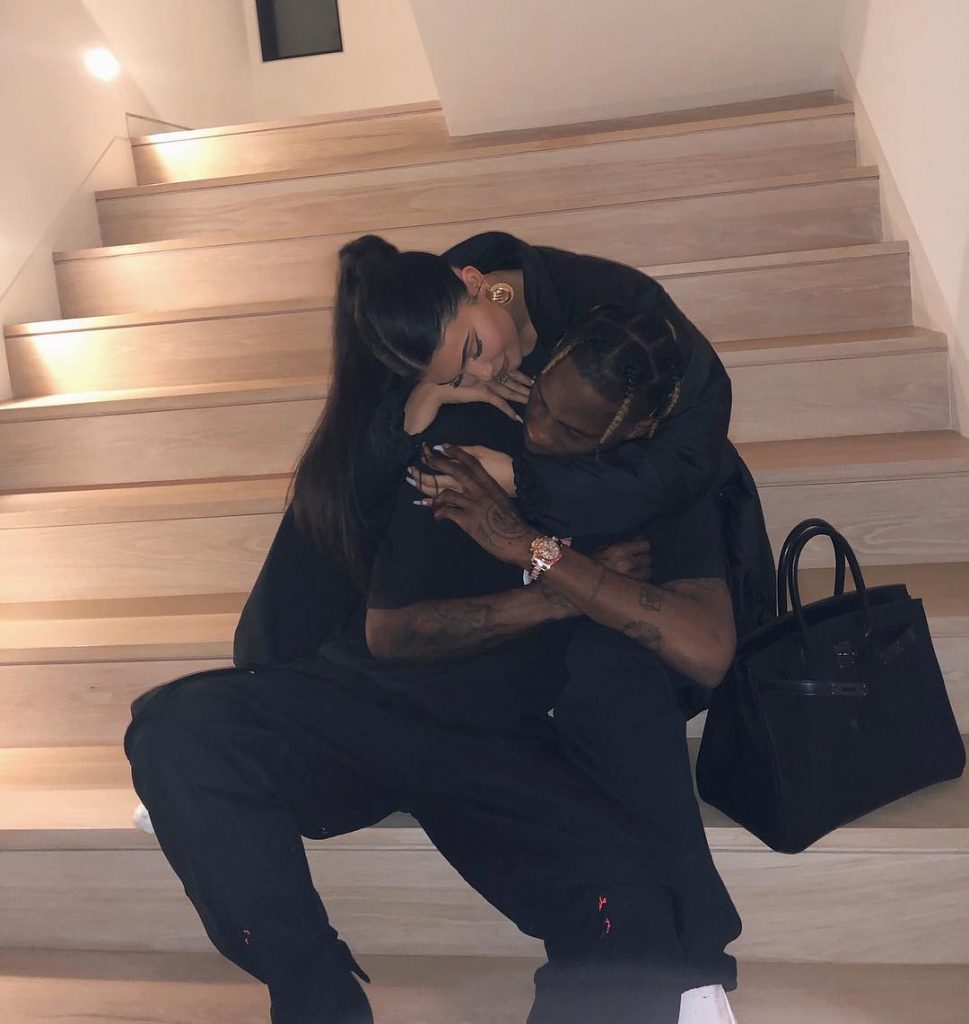 Love is in the air, especially at Kylie Jenner's Hidden Hills home. The 21-year-old reality star/makeup mogul posted a couple of videos on her Instagram story to show off her oh-so romantic foyer décor, and we've got to admit…we're a little jealous!
There Were Hearts Everywhere
The display of love includes a series of heart-shaped arches covered in red roses that frame a candlelit runway. In one of the videos, Jenner zooms closer on a neon pink heart that not only illuminates the room, but the other floral hearts as well.
Welcome To The Arches Of Love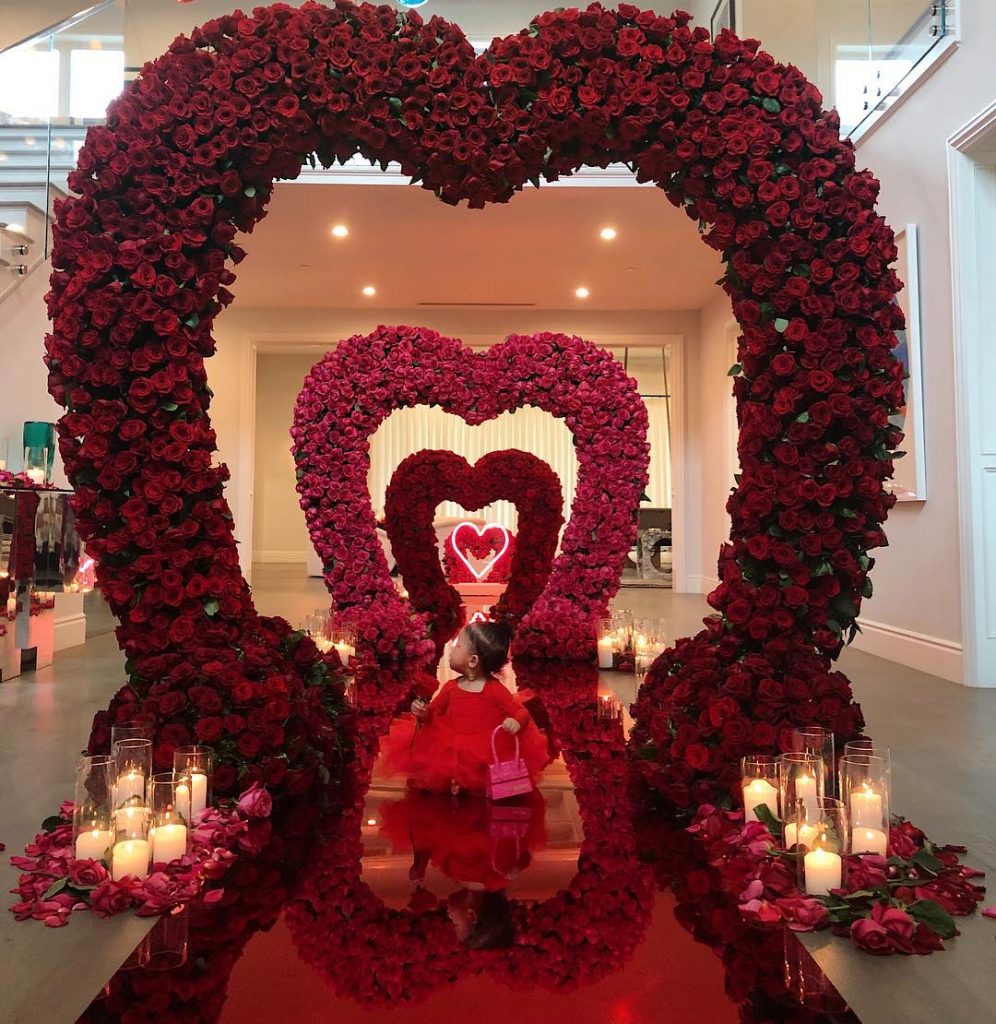 Then, as she walks through the arches of love, Jenner plays "Drugs You Should Try It," which is one of her boyfriend's Travis Scott's songs. But don't let the name of the song scare you. The song's lyrics include lines like: "I've been down and lost for days, glad I found you on the way." Aweee!
She Owes It All To This Flower Expert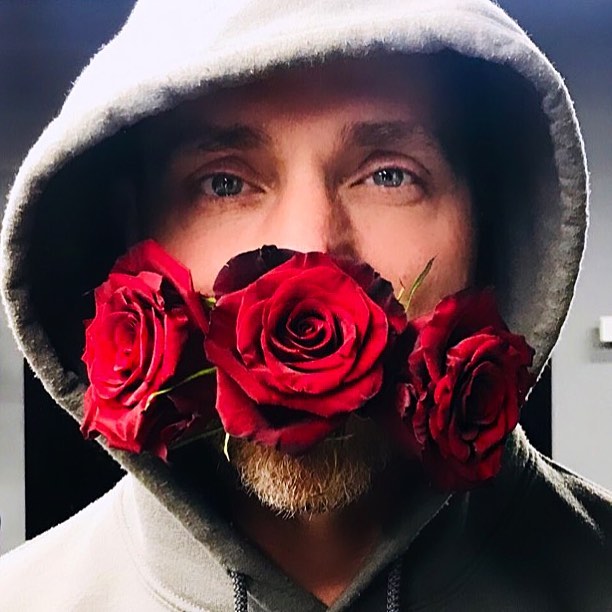 Jenner can thank Jeff Leatham for this romantic arrangement that probably blew Travis' mind. Leatham is known as actor Colton Haynes's ex-husband. But he's more famous as the Kar-Jenner's go-to experts in flowers. In fact, he installed Jenner's 20-foot gold Christmas tree last year.
She Had It All Planned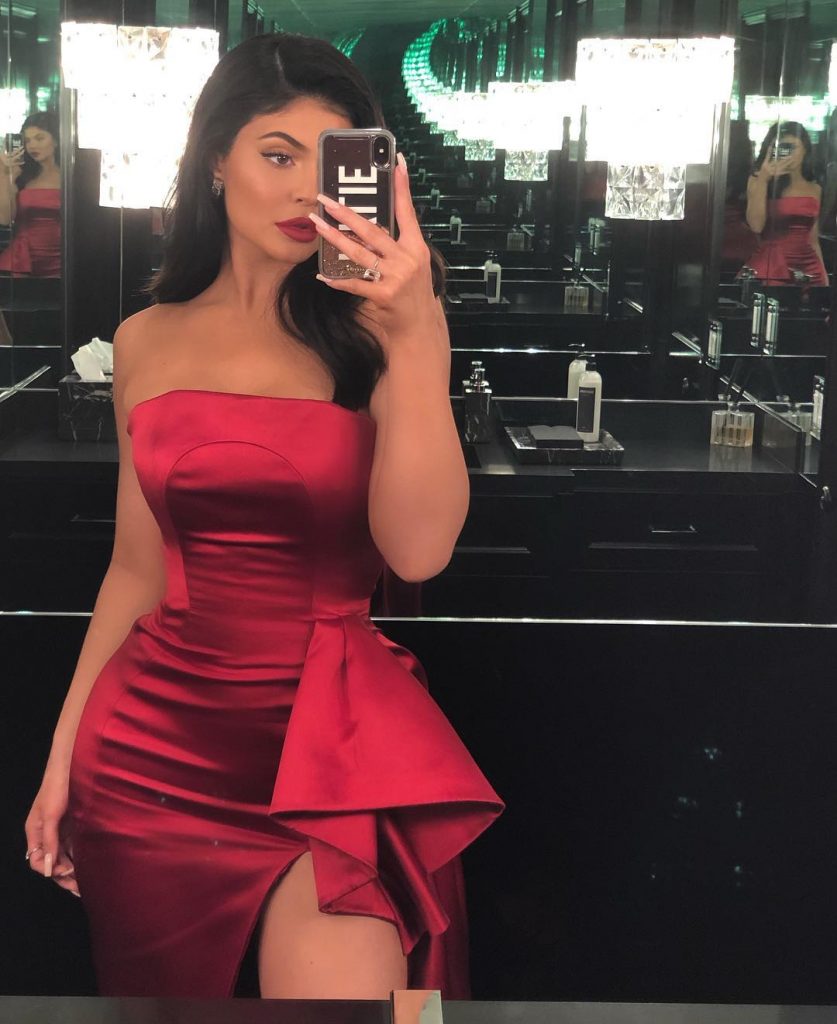 But this wasn't a spur of the moment idea. Jenner has been talking about her Valentine's day plans since January. While playing a rapid-fire quiz on YouTube, she talked about what would make this holiday perfect while plugging her Valentine's Day cosmetics collection, which launched on February 1st.
This Would Be Her Ideal V-Day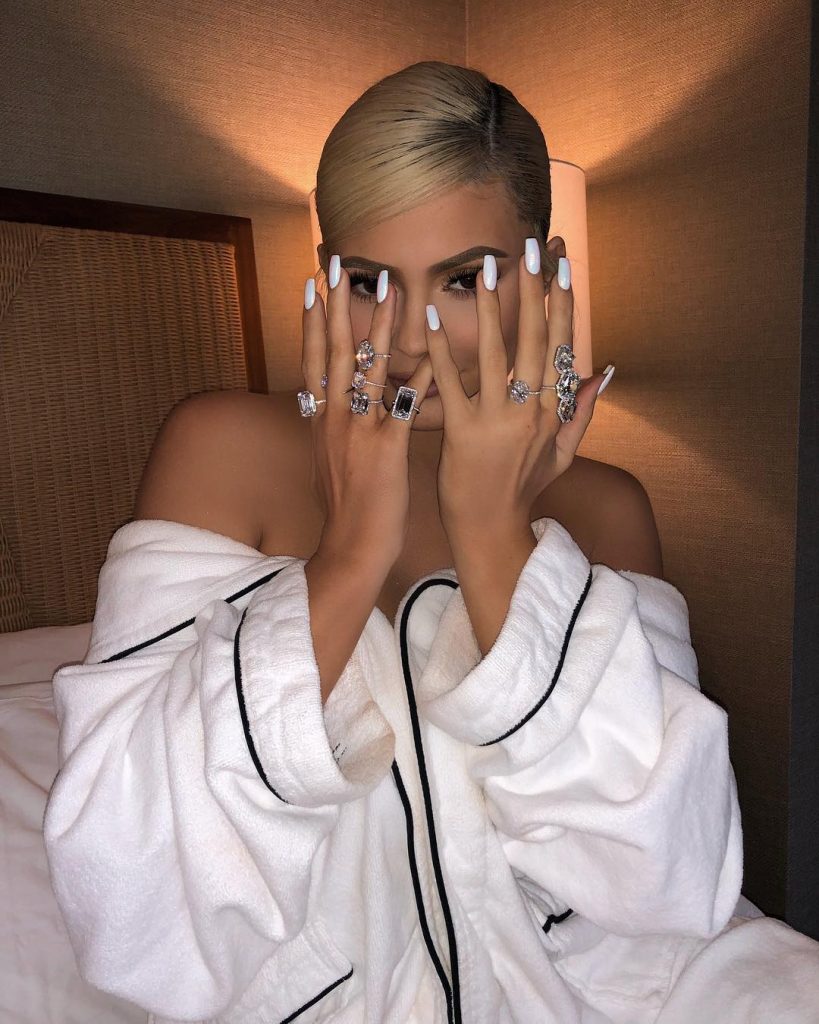 Jenner talked about how she wanted to go out and have a nice dinner with Scott. But when asked if she'd prefer some bling or a teddy bear, Jenner smiled and suggested jewelry. An obvious choice for the makeup mogul, don't you think?
But Did She Want Red Or White?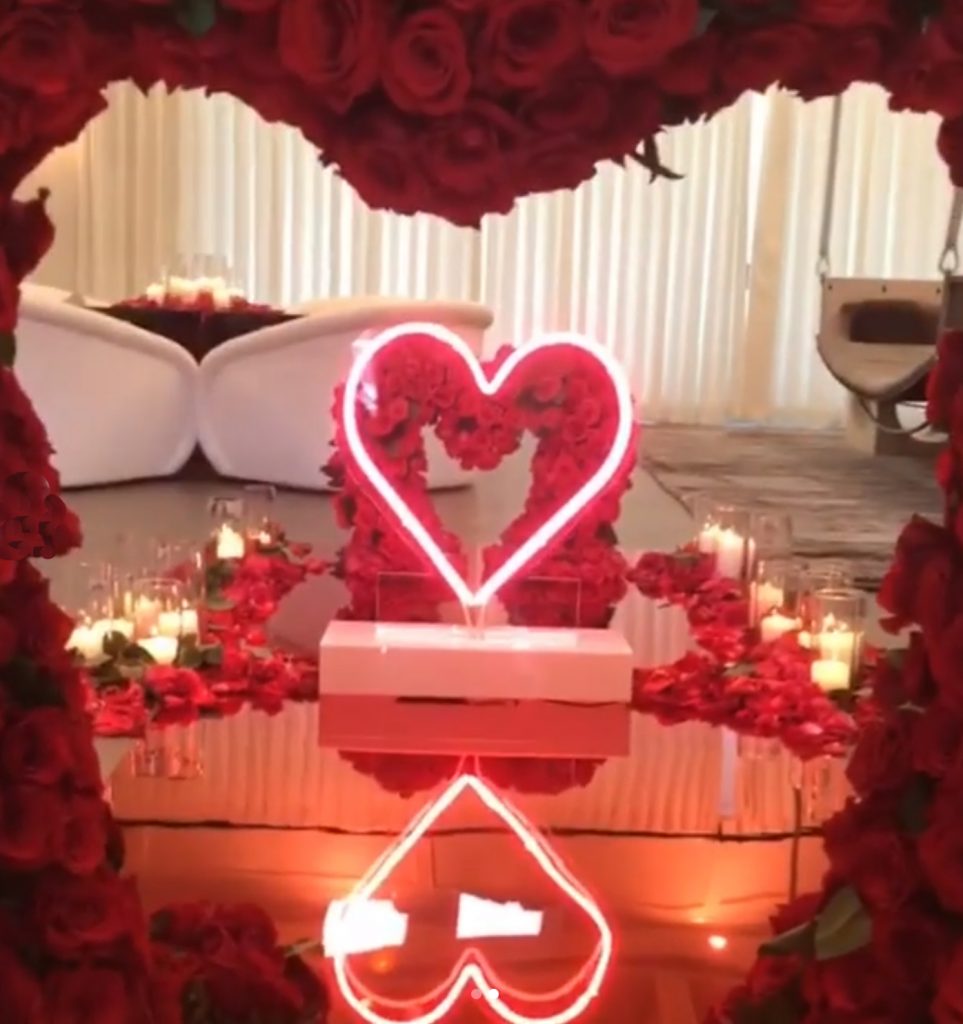 If Jenner's current display of roses are any indication, it was clear that she wanted some red roses for Valentine's Day. She prefers to keep it traditional, and we totally dig that.
A Different Shade Of Pink
The next quiz question asked her if she preferred red or pink hair, and Jenner said pink right away, even though she had a shade of bright red in her hair. But when given the choice of a favorite color, pink will always be her signature color.
Pink Is The New Red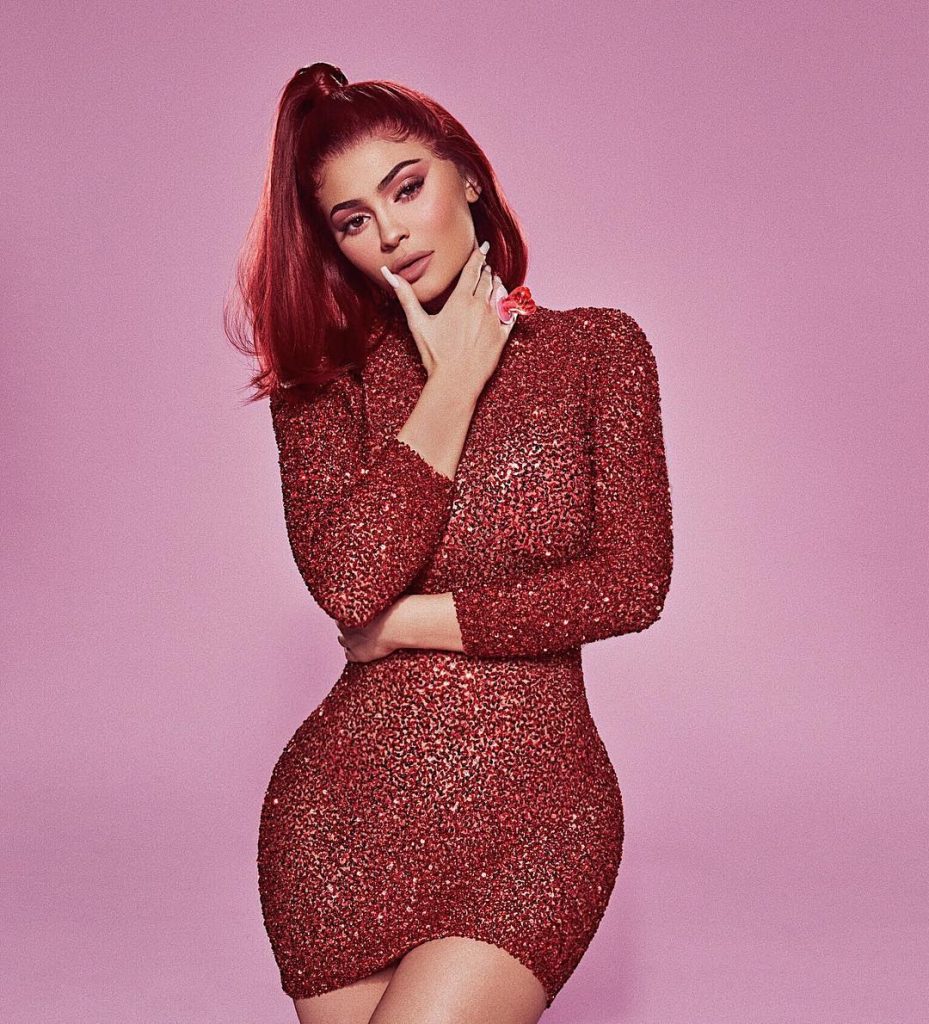 Jenner's major Valentine's decoration reveal may show a lot of red, but as we mentioned earlier, she's absolutely crazy about pink. She even incorporated the color in the design of her Hidden Hills mansion. So, if you ask her, pink is the new red in her book.