Their name is linked to not one, but two of the most influential makeup brands in the beauty industry, so it's safe to say that the Karjenners are winning at life, (and pretty much everything!) Although we totally love to see these glamazon beauties wear some bodacious makeup looks, (and we learned every step on Kim K's makeup routine to get her perfectly sculpted cheekbones) nothing really shows off their natural beauty like stepping out without a stitch of makeup. Take a look for yourself!

Kylie Made Freckles Cool Again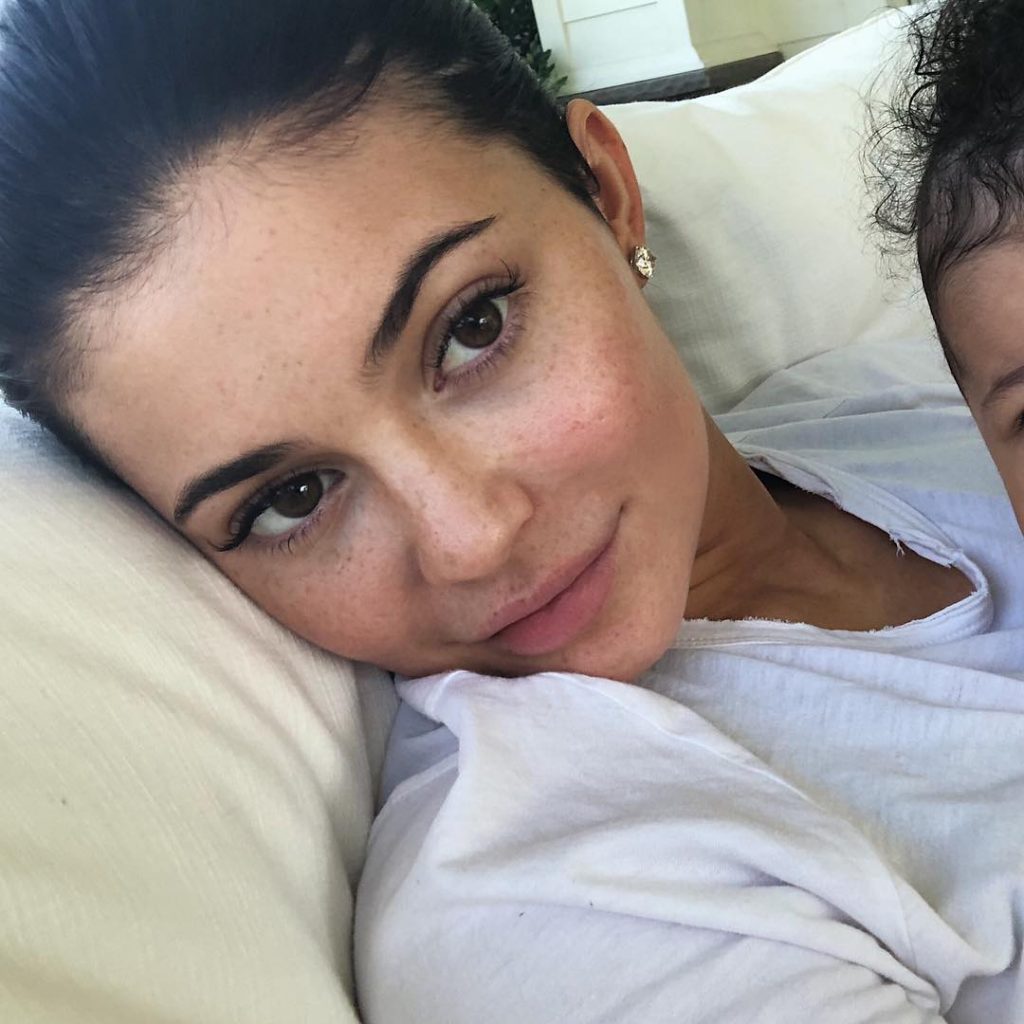 Only a few weeks after giving birth – in what was probably the most secretive pregnancy ever – Kylie posted a selfie showing off her gorgeous features completely au naturel. She let her hair down and posted a selfie on her Instagram account, but her freckles ended up stealing the show. Now freckles are trending hard thanks to Kylie. How about that?

Kim Doesn't Need Any Filters (Cause She Wakes Up #Flawless!)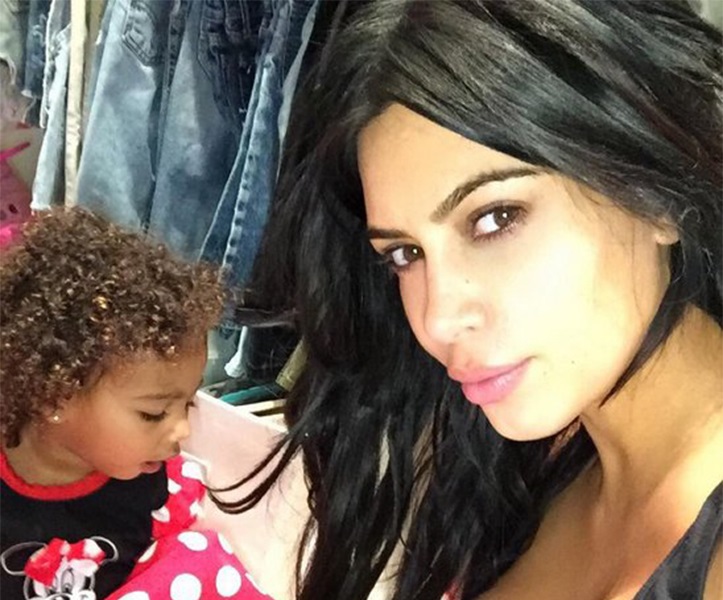 We're pretty sure there isn't a single primer in the market that can give us this level of poreless perfection. Kim woke up at 6 a.m. and casually snapped a selfie next to her baby girl North, looking well rested and glowy…even in the eerie hours of the morning.

Kourtney's Bare-Faced Nighttime Selfie Is Serious Goals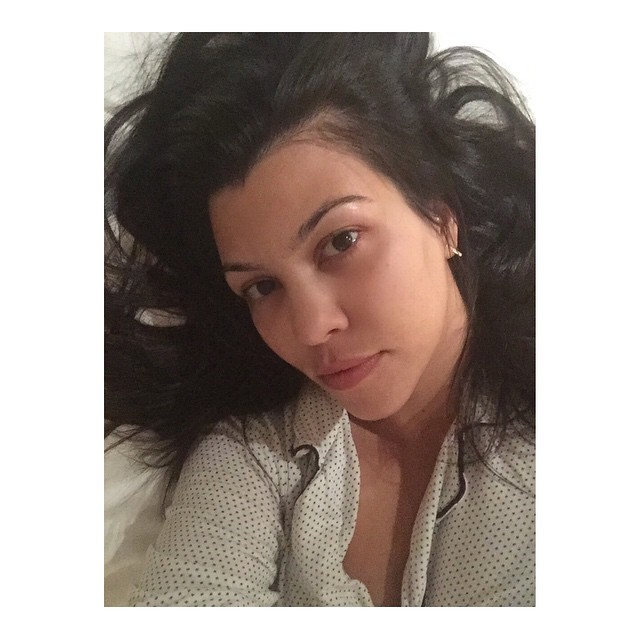 Celebrating a milestone in her followers count, Kourtney posted a casual selfie which showcased her incredible glass-like skin. Her effortless beauty kind of makes us want to ditch makeup altogether. Just kidding! But she did look spectacular in a low-key kind of way. Evidently, this Kardashian sister and mom of three doesn't need any makeup to get likes.

Kendall Jenner Was Simply Born With It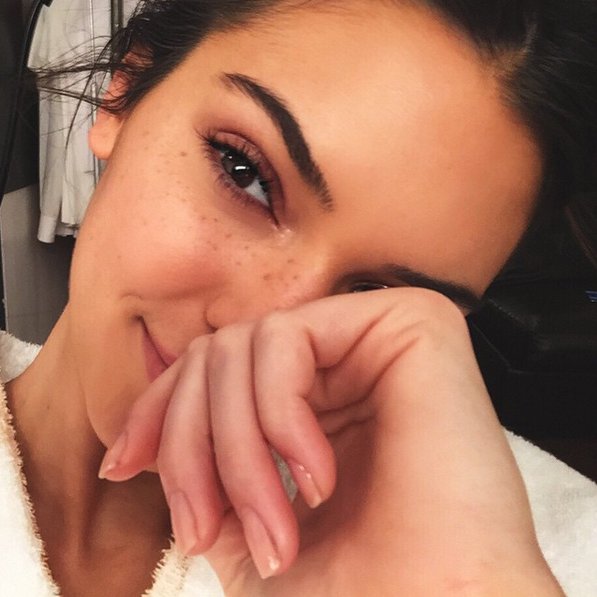 Her beauty can stop traffic, but her flawless features is making heads turn, (and even got her that sweet contract with Elite Model Management!) But if you want to take a peek at what this international supermodel looks like without all the makeup, lights, and high fashion glamour, all you've got to do is follow her on any of her social media accounts where she often posts makeup-free selfies. What can we say? The girl's got it.

Khloe's Dewy Post-Workout Glow Is Fitness Inspo, For Sure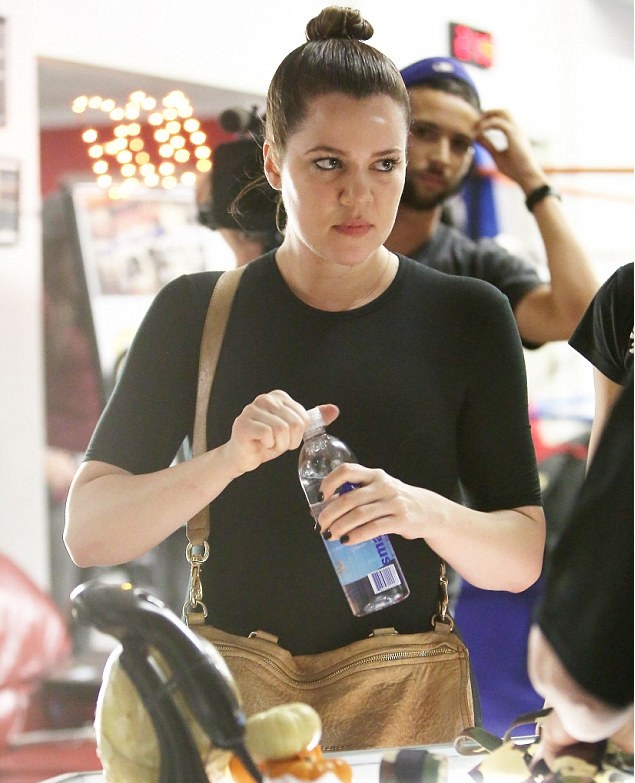 Sweat, tears and a ton of self-confidence are one of the many reasons we absolutely love Khloe. Even though she avoids getting pictured without her glam on (girl, we feel you!) she still rocked her au naturel look when she was caught leaving the gym. And honestly, if she can turn sweat into a "glow from within" type of look, then we're all in!

Kylie Brings Sultry (And Natural Lips) Back!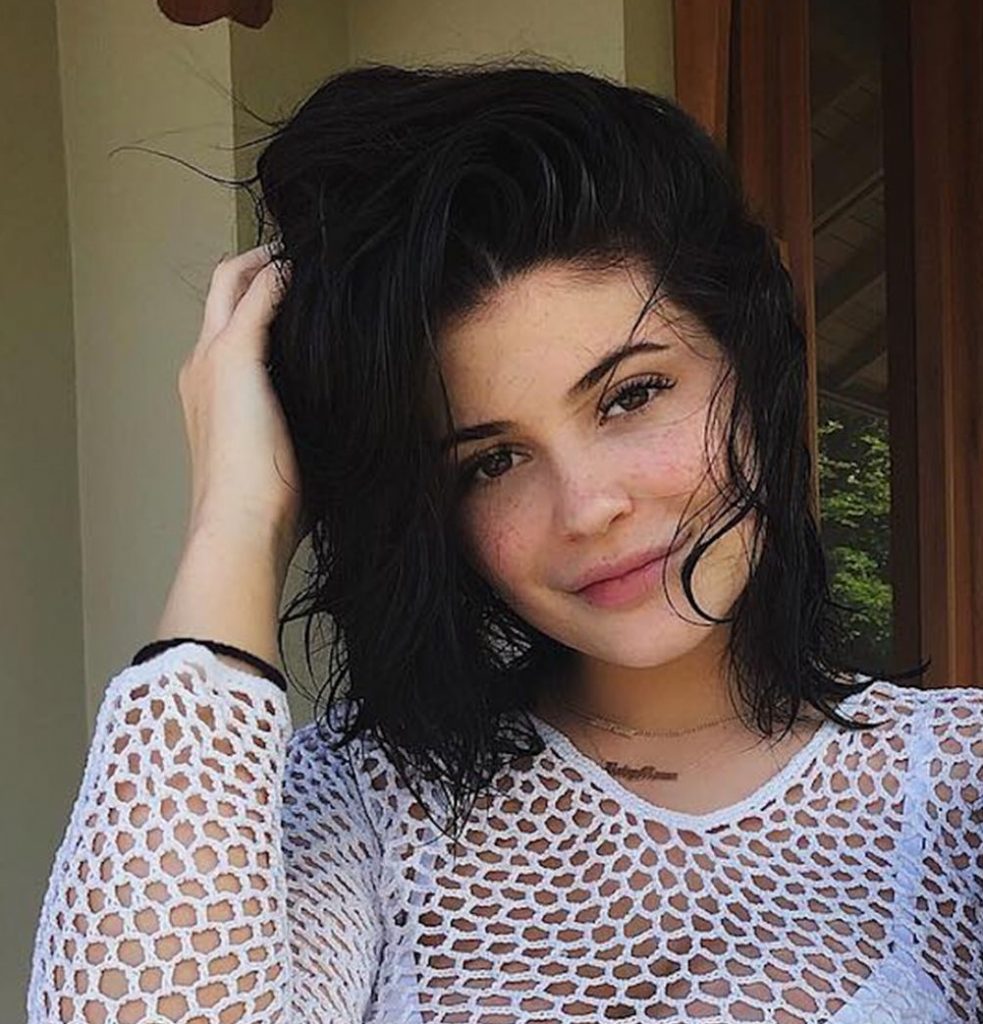 After months of speculation about her voluminous pout, Kylie Jenner finally admitted to getting fillers a few years ago. But most recently, Kylie shocked her fans when she popped up looking radiant, fresh, and a little like her old self. Fans were wondering why she looked so natural, so Kylie went on to reveal under a comment that she actually had her fillers removed. Is "natural" now a "thing" thanks to this Jenner tycoon?

Kim Stole The Show At NYFW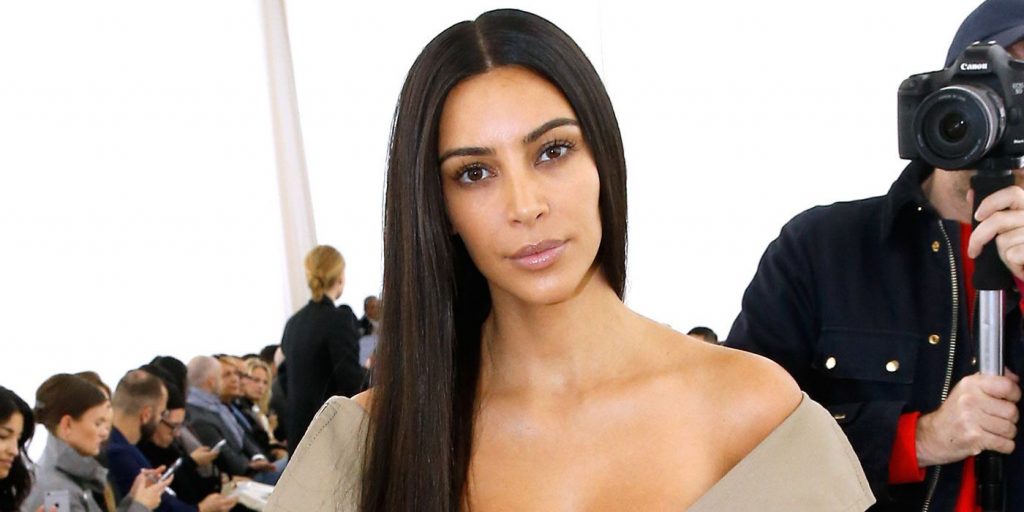 When Kim tweeted that she was going 100% makeup-free to the Balenciaga runway show, no one really thought she was actually serious. Mrs. West stole the freaking spotlight when she showed up without a stitch of makeup and a beige trench coat. Her bare-faced statement became the major fashion-headline during the coveted week.

Earth-Vibes Lover Kourt Flaunted Her Glossy Skin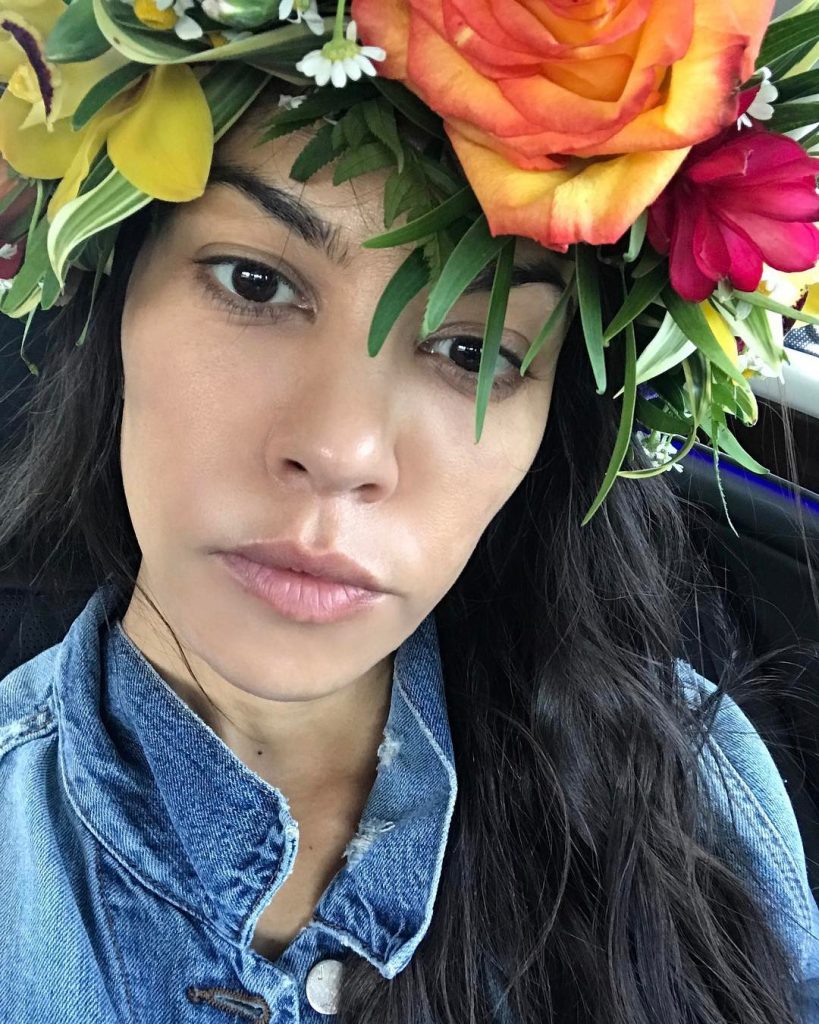 A lover of all-things natural, Kourt's makeup-free selfies show how fabulous she looks stripped of all foundations and powders, but she definitely has that inner dewy glow to pull it off. Do you want to know secret? Well, according to this interview, it's all about Manuka oil and a holistic lifestyle. We're taking notes!

No Tea, No Shade: Khloe Embraced Her Natural Features On SnapChat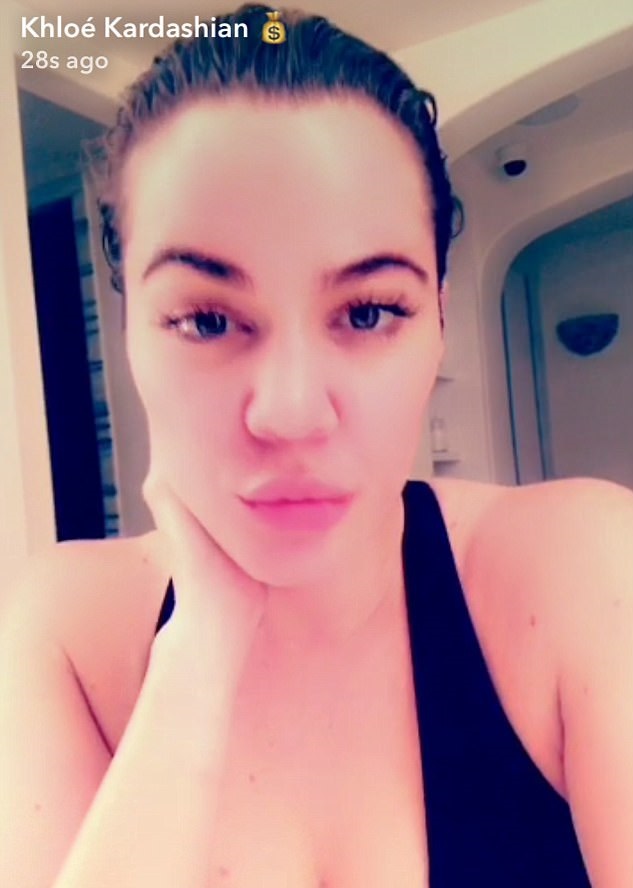 "The Good American" clothing line designer and creator, Khloe Kardashian, posted a video on her Snapchat stories to talk about her day. But everyone was taken aback by seeing our girl, Khloe with no makeup. It was quite a rare sight, since she absolutely loves to get her glam on. Fans cheered her confidence and absolutely loved to see this side of Khloe.

Kendall Jenner Is The Epitome Of Effortless Beauty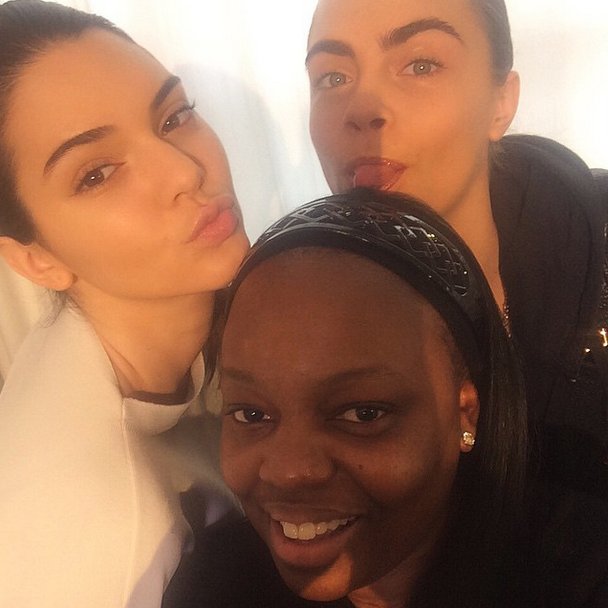 Her modeling career was not without a few controversies but Kendall was able to prove herself and now she's one of the most coveted models in the modelling industry. Kendall is often seen with perfectly crafted makeup, both on her Instagram account and on the runway, but sometimes she lets us take a peek at her fresh face, usually before a mayor fashion show. And what can we say? The girl's flawless.
Serial tea drinker. Professional wig snatcher. Content creator and video script writer who may or may not be John Leguizamo's body double. If you don't like where you are, move. You're not a tree.