Ariana Grande's "Thank U, Next" song seriously broke the internet when she posted it right after breaking her engagement to Pete Davidson. But when she teased us with a mini video trailer, the whole world was hooked. All we knew back then was that her upcoming video would be "Mean Girls"-inspired. We were all counting the days until the video would come out. And well, ladies and gentlemen…it's here, and it's seriously the best thing we're seen in a while. Best of all? *shrieks* It's PACKED with hidden messages to her exes and a bunch of pop culture references that'll snatch your wig. Let's explore the best Easter eggs you might've missed on the video, shall we?

Thank U, Next Hit #1!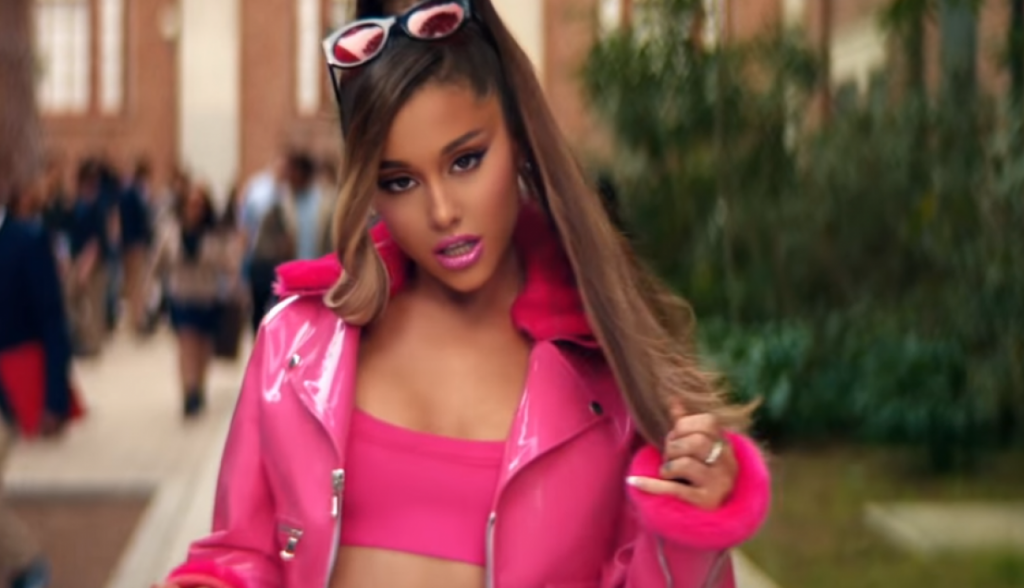 The music video we've all been waiting for is finally out and it's making some serious pop-culture history. The video was so good, it's even set a new record for YouTube as the most-streamed video in 24 hours. We wouldn't be surprised if people are still talking about it 100 years from now!

Ari's Became A Mean Girl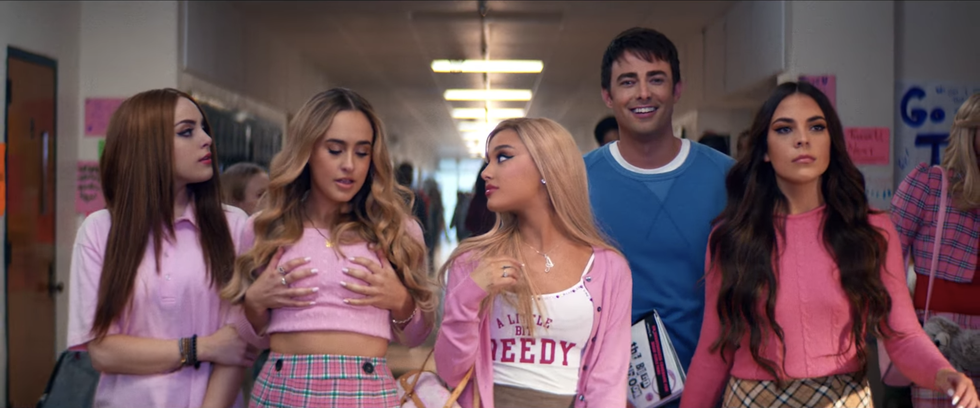 Aris made tons of rom-com references, but the all-time classic "Mean Girls," was our fave. She even wore Regina George's graphic t-shirt, "A Little Bit Dramatic" from the film, but she replaced it with "A little bit needy," which references a song she teased on Twitter called, "Needy".

Celebrity Cameos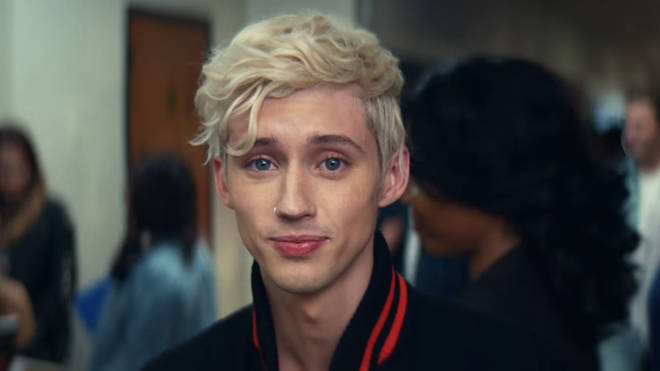 The minute the video started, we were all shooked to find out it was packed with celebrities cameos! Even Amy Poehler was in the video, which gave us all the feels. But there were other big names like Australian pop star Troye Sivan, Jennifer Coolidge, "Mean Girls" star Stefanie Drummond, and Gabi DeMartino, (famous YouTuber and Ariana-Grande lookalike) to name a few.

Called Out Trump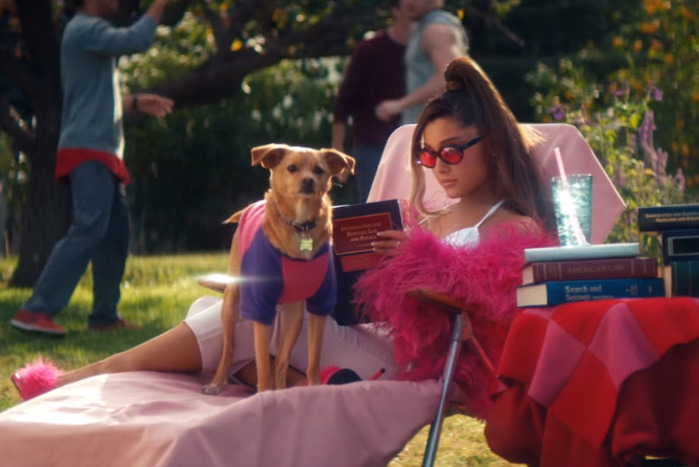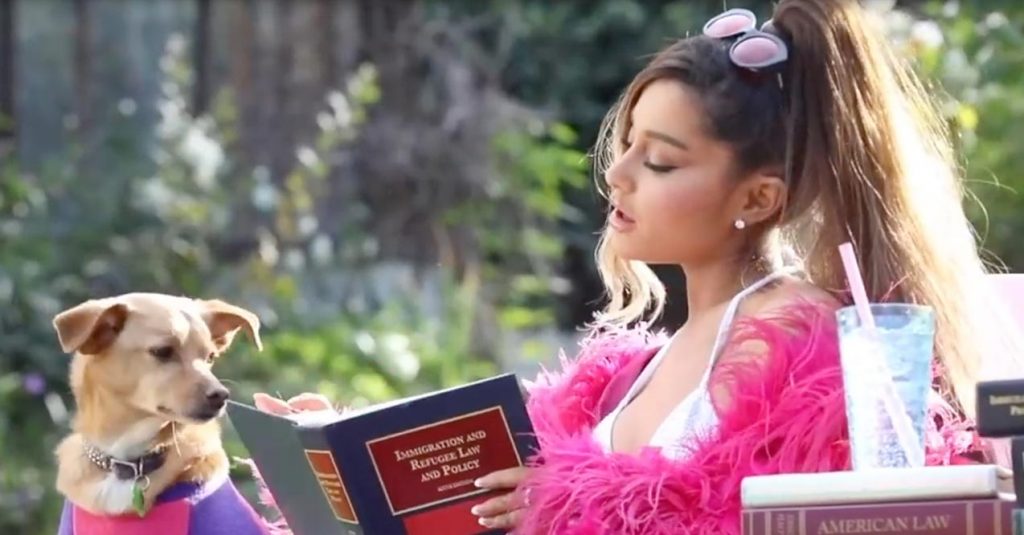 Ari even took the time to call out Trump in a totally non-subtle way by reading a textbook on Immigration and Refugee Law and Policy on one of the scenes where she was parodying Elle Woods. Ari might be tiny, but she's using her huge fame and talent to call it like it is, cause she's totally fearless!

Role Of A Lifetime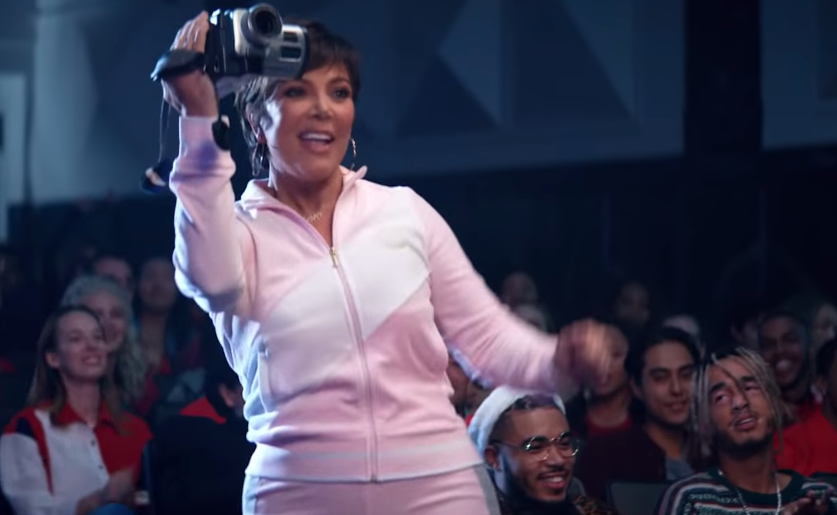 And our jaws needed stitches when momager Kris Jenner stepped in as Regina's mom with her pink Juicy Couture jumpsuit at the end of the video, because let's face it, she's the ultimate "cool mom", isn't she?

Burnt Like Fire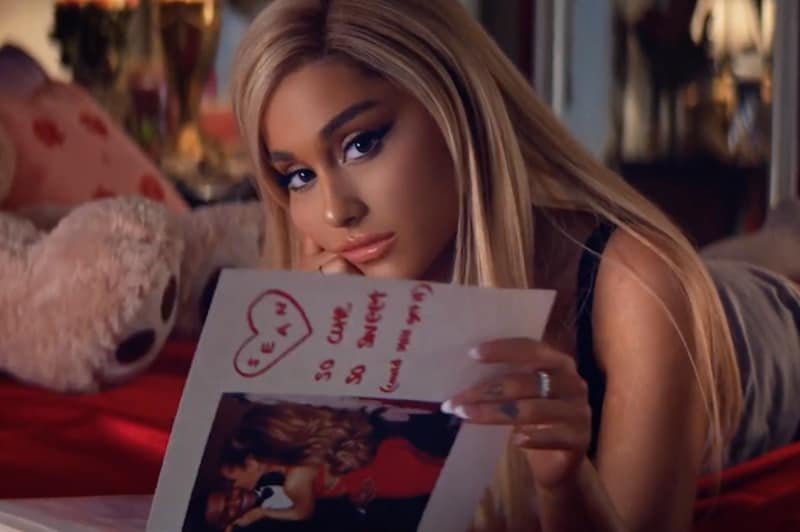 But Ari also wanted to include her exes in her own version of the "Burn book" from "Mean Girls". After all, the song was about all the heartache and experience she acquired after dating all these guys. First there was an entire page for Big Sean. His name was surrounded by a heart and a note that said "so cute," and "so sweet". But did you catch the parenthesis at the bottom? It stated she "could still get it," so is she hinting at a reconciliation?

Friends Forever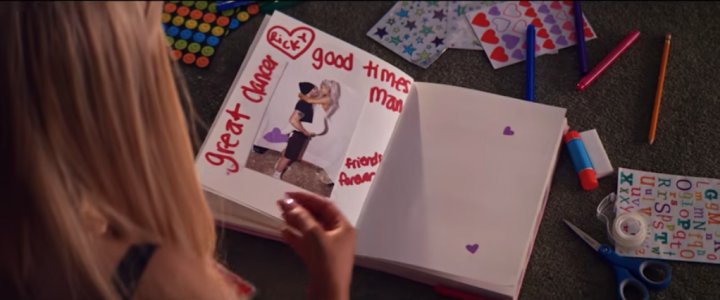 Former backup dancer Ricky Alvarez was the next ex on her hit list, but she had nothing but praise for her former bae. She wrote, "great dancer," "good times man," and "friends forever." Awww…

Sorry I Dipped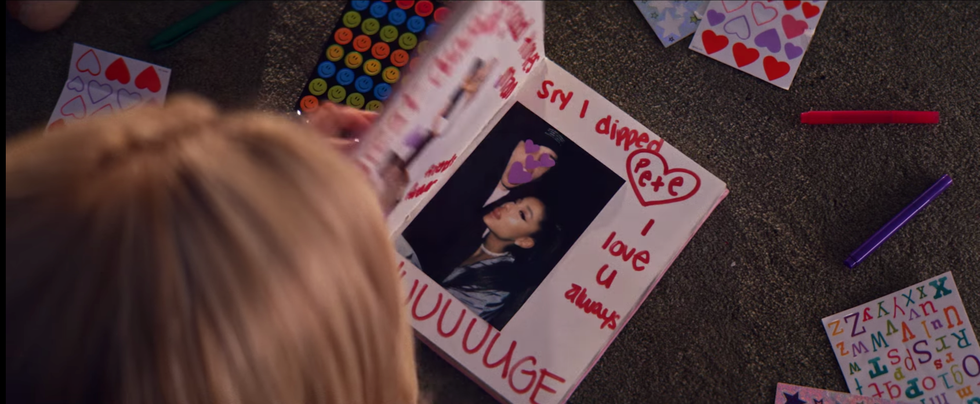 Remember Pete? The guy Ari was going to marry like a day after she met him? She wrote "I love u always" but his page also includes an apology. It says, "sry I dipped!" Holy cow! Did she just confess to being the one who dumped him?

So Coolidge!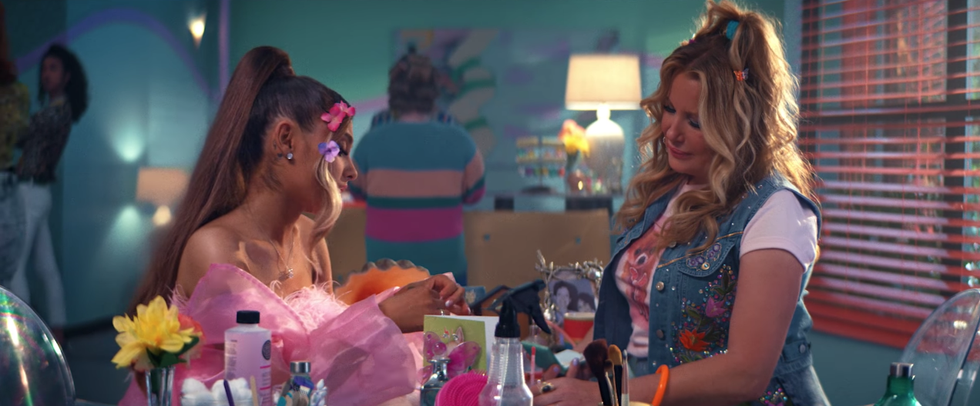 Jennifer Coolidge who played Paulette in the female-empowering "Legally Blonde" film also made a brief cameo in Ari's music video. She played opposite of Ari's re-imagined version of Elle Woods. And no one can rock a puppy-printed shirt and a denim vest like she could. But they also did their very own version of the "bend and snap" which was insanely cool!

What's In The Dollhouse?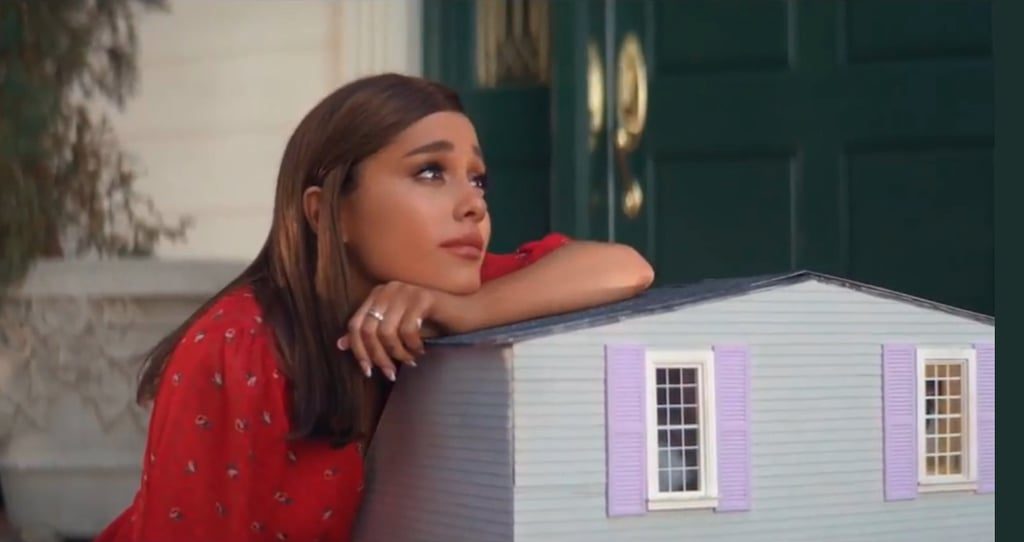 Ari paid homage to other rom-com iconic films from the 2000s era like "13 Going On 13," where Jen Garner's character cried over a magical dollhouse. Noticed how the dollhouse had the "Bring It On," "Mean Girls," and "Legally Blonde" bedrooms? If not, watch it again, Guurl! These are all the rooms where Ari is seen throughout the video!


Serial tea drinker. Professional wig snatcher. Content creator and video script writer who may or may not be John Leguizamo's body double. If you don't like where you are, move. You're not a tree.